Established in 2006, Ipswich Urology brings together Consultant Urologists as associates combining their clinical expertise to provide a timely readily accessible and effective service for patients and GPs.
We are able to offer multi-disciplinary care delivered by a team of complimentary specialists. Each associate is recognised by the GMC as having completed specialist training in Urology in the UK and we are dedicated to maintaining the highest possible standards of clinical governance through our practice.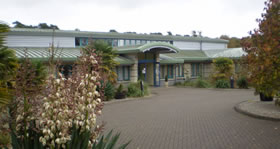 We are based at The Nuffield Hospital Ipswich. This is a modern, purpose built private hospital. It is newly expanded and set in 20 acres of woodland in an idyllic location on the eastern outskirts of Ipswich, 10 minutes from the town centre, and 2 minutes from the A12 and A14


The hospital has consulting rooms, treatment room, a reception area and urology secretarial offices. There are 60 beds and 5 major operating theatres with a two bedded high dependency unit staffed by experienced nursing staff, and a resident medical officer available on site 24 hours a day. The Diagnostic Imaging department has a new MRI Scanner, CT scanner and ultrasound, as well as the standard X-ray equipment.
Nuffield Hospital, Ipswich
The Partners / Who's Who
This e-mail address is being protected from spam bots, you need JavaScript enabled to view it